Many brides & Wedding planners have discovered the CLASSIC DAIMLER DS STATE LIMOUSINE, finished in slate over silver coachwork, with dove grey leather interior, is the perfect wedding car.Traditionally used by royalty, it has the finest styling and more space than in any other car. The spacious interior will accommodate the bride with a long train or a full compliment of bridesmaids with seating for 7 people, often used as Bridesmaids car to the Rolls Royce Silver Cloud.
Prices from £275.00 for a local to base wedding and the low season.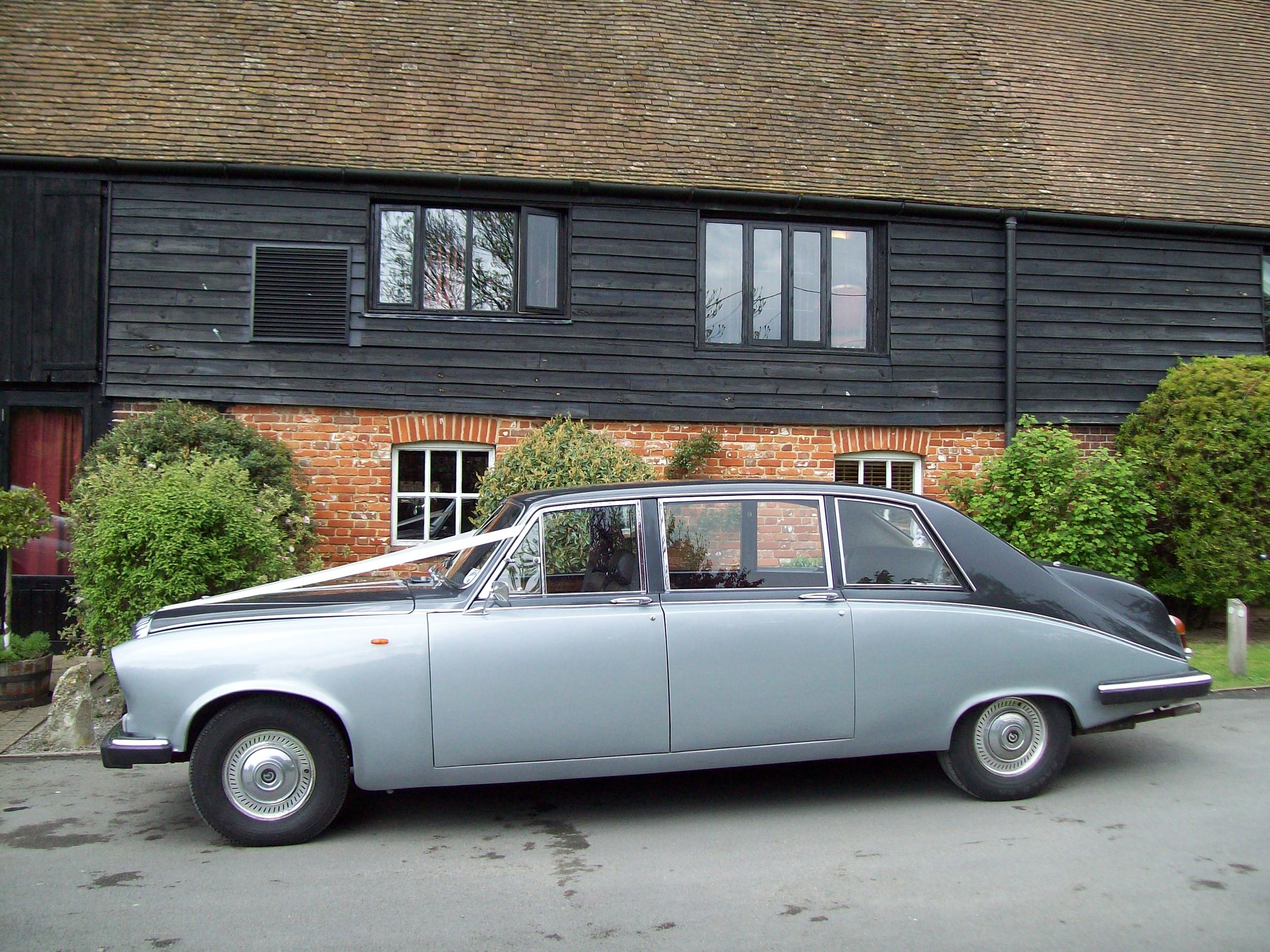 THE DAIMLER STATE LIMOUSINE WEDDING PACKAGE.
The Wedding cars basic price includes a uniformed chauffeur, the car decorated with silk flowers and wedding ribbons or bows co-ordinated to your colour choice. The service includes the collection of the Bride or Bridesmaids, one journey to the service, the waiting period for the service and photographs, and one journey from the service to the reception. We check each wedding route approximately one week beforehand for potential delays or problems, and guide you on how long to allow for the journey and when to be ready. We guarantee your car will only be used for your wedding on that day, so you are free to take as much time and as many photographs as you wish.
OPTIONS.
Executive car for the Mother & Bridesmaids.
We offer transfers from the reception to your hotel and next destination.
We offer 1 car journey to the service only with no waiting.
We offer 1 car journey from service to reception only.
We can offer chilled champagne service for an extra £30.00.
We can offer to drive to a local park or other photo location for an additional 10%.